Latvia, one of the three Baltic country, has also proved to be a true Forex destination with a solid customer-base and a number of Forex broker companies. The Baltic EU state assigned the task of financial and capital markets supervision to the FCMC. The Financial and Capital Markets Commission (FCMC) of Latvia is the independent Latvian institution in charge of monitoring banks, insurance companies, credit unions, and brokerage companies, as well as other financial market participants. The main mission of the FCMC is to ensure the stability of the market, competitiveness, and development, protection of consumers, investors, insurance holders, etc. The FCMC tries to promote the best practices in the financial sector and raises the awareness of consumers regarding the financial market and risks. The Commission tries to provide a secure, transparent, and fair market which will contribute to a better economy. It is in compliance with the highest standards and monitor that all of the market participants operate within the legal framework. It has the authority to sanction market participants by imposing fees, administrative penalties, or to ban them altogether from the market.
Steadily Developing Economy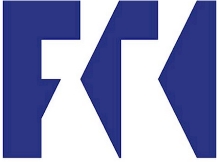 Latvia recently entered the Eurozone and made euro the sole national currency. The euro replaced the Latvian Lat (LVL) in 2014. Since then, the LVL is no longer accepted in Latvia. Some other EU member states keep their former currency in circulation along the euro, but Latvia, just like Greece in 2003, gave up on the national currency. Latvia's economy is an open economy and develops very steadily. Due to Latvia's geographic location the country's transport services are one of the most developed branches. The country went through a recession in 2009 and the second largest bank in the country was closed. Nevertheless, Latvia made a quick recovery only after 2 years, and in 2011 was again one of the fastest growing EU economies. The Forex industry is also developing very steadily in the country, as well as in the Baltic region. Latvia represents one of the main Forex centers in the northern and eastern European countries.
Domestic & International Brokers Fighting for Customers
Latvia represents a very fertile ground for Forex trading given that Latvians seem to be passionate participants in the market. Many international Forex broker companies found Latvia the ideal place to open a regional office, and so they did. These companies enjoy an EU-recognized status, while they pay lower taxes, and other expenses are significantly lower than in Western Europe, too. This is one of the main reasons why international companies move their companies east. Also, prices for goods and services are much cheaper in comparison to the rest of the EU, like public transportation, restaurant prices, taxi rides, etc. The domestic companies are growing, trying to secure their own client-base. They can look and learn from the international companies what to offer and how to market their services. Forex trading is a growing business in Latvia, and interested parties quickly turn into participants. The market in Latvia is vivid with a solid trader community. Nowadays, Forex trading evolved to a sophisticated market attracting more investors every day in every part of the world. Latvia is just one of the many examples where the trend took off.
FCMC Registered Forex Brokers
Given that Latvia is an EU member state, it means that it has to comply with primary and secondary EU legislations in all aspects. This means that FCMC has to abide by the international laws or the EU laws which apply to every member state. Subsequently, the FCMC has to be in compliance with the MiFD (EU Directive on the securities and financial market). This encourages international traders and companies to join the Latvian market. They rely on their trust in EU institutions. The FCMC usually requires brokers to meet minimum capital requirements to start the company (minimum capital is the amount of capital sufficient to cover potential and real risks) and to submit regular reports on their business conduct. This means that FCMC Forex brokers are working under strict conditions and have to meet high standards to be able to run their companies. With such a work ethics, the FCMC has earned the trust of many domestic, as well as international traders.
Best Forex Brokers
Other Forex Brokers we Recommend
* Not valid for EU traders, T&C apply, Your capital is at risk
Other Forex Brokers we Recommend
* Not valid for EU traders, T&C apply, Your capital is at risk
Other Forex Brokers we Recommend
* Not valid for EU traders, T&C apply, Your capital is at risk
Unsupervised Brokers in Latvia
One has to bear in mind that many Forex companies operate in Latvia without a proper license. Many fraudulent Forex brokers use the decentralized market to their benefit and try to lure new traders. The Latvian government makes an effort to minimize frauds and scams in the Latvian market, which is visible through the work of FCMC. Still, too many people are ready to register with a license-less broker, which is a bit mind boggling. Latvia is a country where there is more room for illegal activity, than, for example, in the Great Britain or Germany. Therefore, traders in Latvia should be careful when choosing their broker. First, check on the broker's registration; then, check the regulatory body and its scope of responsibilities.
Finding Top Forex Brokers in Latvia
Top Latvian Forex brokers are first of all licensed by no other than the FCMC. This is the first information you should be looking for if you are interested in trading in Latvia. You may opt for a broker who is licensed with other internationally recognized bodies as well like the FCA who expanded to Latvia. If you are not sure what qualities a top broker should possess, make a thorough research on brokers and the market in general. Many Forex reviews can be found online which describe all the features of the best brokers. Usually, the main focus is on the efficiency of the customer support, type of platform, minimum deposit requirements, withdrawal policy, payment options, and trustworthiness. Consult other traders if you know any for advice, or read Internet fora, where other traders describe their experiences with Forex brokers in Latvia. Usually, the most reliable information comes from honest traders who tell the truth about the broker's conduct and their efficiency when they have to pay out their customers.
Other Forex market regulators