The Forex broker companies that are under the supervision of ASIC are among the best-regulated companies. The ASIC is in charge of the securities and investment market in Australia.
What They Do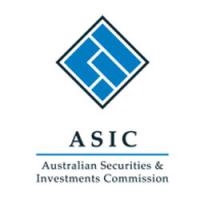 The protectors of the Australian financial market ensure a fair and transparent conduct of business with the support of experienced consumers and investors. They are also an independent government organisation that mostly operates under the Corporations Act passed in 2001.
Their main duties include:
Maintenance and improvement of the financial system and entities that are part of that system
Promotion of participation in the market by informing and encouraging investors and customers
Effective law enforcement with minimal procedural requirements
Law implementation
Information storage and processing
Publish information on companies and other bodies for the public
Who is under the Regulation of ASIC
ASIC is monitoring Australian companies, financial markets, investment dealers and advisers, financial services agencies, insurance companies and credits.
Regarding consumer credit, they issue licences to people and business organizations, i.e. banks, brokers, credit unions, mortgage brokers, finance companies, etc.). They assure that the licenced fulfil the criteria and abide by the law.
The ASIC takes on two roles as the markets regulator and the financial services regulator.
They monitor and evaluate if the financial markets comply with the law (e.g. transparency, fairness, etc.) and give proposals to the Minister to authorize new markets.
As the authority on financial services, they ensure a fair, transparent and efficient business operation protecting consumers and customers. These companies mostly deal in superannuation (Australian pension fund programs), shares, securities, derivatives, insurance, etc.
Form 2010 ASIC's responsibilities were widened including supervision of futures market, derivatives and domestic licenced equity.
On a legal basis, they have free hands to:
Licence companies, as well as investment schemes
Grant domestic credit licenses
Register liquidators and financial auditors
Keep registers available to the public about companies, financial services and credit licensed persons
Keep market integrity
Investigate in case or suspicion of illegal actions requiring companies to provide records and information
Suspend persons from credit and financial services dealings
Ask courts to issue penalties
Prosecute regarding specific aspects
The ASIC is a strong organization with a lot of power over financial issues and the capital market. They grant security and safety to consumers and clients.
Consumer Protection
The ASIC provides educational resources and materials to clients giving advice on smart investment, money borrowing, risk, scams, etc.
They also have a list of unlicensed companies and warn people publicly to stay away from them. They emphasize that a company needs to be ASIC licensed. They also call and encourage people to report any loan and credit scamming they know about. They especially warn about overseas companies which are unfortunately out of their jurisdiction and cannot be taken action against, if Australians engage in business with them.
ASIC Registered Brokers
ASIC requires brokers to have the AFS licence (Australian Financial Securities Licence) in order to be able to do legal business in Australia.
The application for the license can be submitted online via the eLicensing System created for that purpose. After filing an application, ASIC assesses your capability to deal with financial services, your capital and financial assets, and capability to fulfil the requirements of the AFS license (dispute resolution, legal compliance, training and more).
The AFC requirements include sufficient cash, responsible and adequately qualified managers and key staff, training and supervision of representatives, risk management, adequate and sufficient human and technological resources, conflicts of interest management, compensation arrangements and dispute resolution. All of these criteria must be met prior and after getting ASIC and AFC approved.
Honest Forex Brokers
*Trading bonus are not eligible for clients registered under Trading Point of Financial Instruments Ltd";
Earning Trust
Trust is very important in the Forex market and as risky as the business is, it takes some time for companies and regulators to establish trust among customers.
The ASIC promotes confidence and trust by publishing resources and guidelines for investors, traders, and overall customers.
Their aim is to educate the interested parties on the financial market, business deals, and companies. Another important key element is transparency of different operations of broker companies. As we already mentioned, detailed data and information on company performances that are made available to the public give positive results.
They offer a list of ASIC registered Forex brokers who are reliable business partners. ASIC also warns about non-licensed and illegal Forex businesses and companies and always highlights that people should look for licensed brokers.
As a trader, you are already at risk since you cannot influence the market factors, but at least avoid risks that can be avoided like vague, unspecific broker companies.
Unfortunately, some unlicensed brokers state that they are ASIC regulated and that they meet the strict standards, while in reality, they do not have any contact whatsoever with ASIC. Luckily, ASIC tries to keep track of these scammers, and as soon as they find out about those culprits, they warn the public.
Real ASIC Forex brokers are proud to be a part of the successful supervisory and regulation network and are happy to let people know about it on their websites. The ASIC registration and licence helps them to increase their customer base, given ASIC's reputation and trust people have towards the organisation.
Conclusion: Regulation is the Key
Today it would be impossible to have Forex trading companies without a regulator. The regulator is a big deal making sure that clients get what they are promised by their broker.
Regulators benefit both, the broker companies and the investors. Broker companies get more clients based on the license and investors get the security that the company will treat them well.
ASIC provides online report sheets for the general public, entities, and individuals who might know something useful for ASIC's investigation, as well as for people under investigation or subject to ASIC's rule enforcement.
This is a good way to communicate with the public and to stay on top of things. ASIC cooperates with everyone who is willing to cooperate to track down the culprits of the Australian financial empire.
Other Forex market regulators
Top 3 Forex Brokers 2020