Regarding all the markets in the non-banking financial sector, the binary options market is the easiest to understand, and hence, many feel close to this type of trading. It does not require any special status and it is open to everyone. The binary options broker companies compete for the attention of clients and use various ways to attract more clients. One of the regular means used to enhance the client-base is certainly binary options bonuses. As soon as you go to a website of any broker, you will notice a bonus offer, which is usually highlighted on the website, or it simply pops out as an ad.Besides the Welcome bonus, and No-deposit bonus, which refer to newcomers and beginners, and are a great way to welcome new members, there is also the Deposit bonus offered on a regular basis to regular clients.
What is a Deposit Bonus?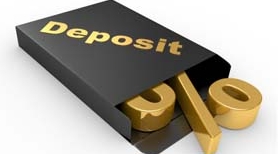 A deposit bonus refers to a bonus that is calculated based on the percentage of your deposit. A deposit refers to the amount of money your broker requires you to transfer in order to start trading. Usually, a minimum amount is determined and is called the minimum deposit amount. Various brokers offer various minimum deposits; e.g. some require $20, others $50, $250, $500, etc. We see that the differences can be significant in terms of the minimum deposit amount. The bright side of making a deposit is the reward that follows. Namely, most brokers offer a deposit bonus. For example, if you deposit $100, and the deposit bonus your broker offers is 50%, additional $50 will be added to your account as soon as you deposit. As you've probably noticed, the bonus amount is defined by the amount of your deposit. The bonus is a nice boost for every group of traders: newcomers, beginners, experienced traders, and professionals. Unlike the welcome bonus, which is a one-time offer, the deposit bonus is a regular practice. It is at your disposal anytime you make a deposit. Top brokers often offer decent bonus percentages, like 50%, 100%, etc. Lately, some brokers even offer 150% or 200%. In any case, make sure to read the Bonus Terms and Conditions.

*Trading bonus are not eligible for clients registered under Trading Point of Financial Instruments Ltd";
Bonus as Leverage
The bonus represents a supplement that matches the deposit. The bonus serves as an additional leverage and can boost your profits. On the other hand, they increase the risk too, as they grant leverage to the trader. They represent additional financial instruments for qualified traders.
Deposit Bonus Terms and Conditions
Broker companies can have different terms and conditions for the bonus packages they offer. Terms and conditions are supposed to limit and reduce abuse of bonuses. Accordingly, traders have to fulfil certain requirements and criteria to be eligible for a bonus application and withdrawal. Generally, these terms condition traders to spin a specified amount of trades in order to qualify for the bonus withdrawal. How many spins are required, depends on the broker. Some require you to trade 20, 30, 40, etc. times, before transferring the bonus to your account. The amount of trades required is often adjusted to the account type. Let us observe that using an example:
If you are a standard account holder, you will be probably required to trade more times, while VIP account holders are more likely to be asked to trade fewer spins (e.g. standard account 40 times, VIP 20 times). This is just an example of the ratio and does not apply to all brokers. Other conditions include that you cannot withdraw your bonus and leave your account empty. In this case, anybody could sign up for a bonus and get free money, and would contradict the goal to reward active traders. In relation to that, traders have to show activity on their account to qualify for bonuses. Namely, they will have to have spun a particular amount of funds. Also, traders cannot withdraw their bonus leaving only the primary deposit amount on it. Some brokers specify that bonuses are to be requested exclusively over their personal account manager and that the personal managers decide whether the traders receive the bonus or not. This might sound harsh to some of the traders, but others do not mind.The regular procedure requires signing the Bonus Terms and Conditions, as well as verification of documents. Subsequently, traders are required to execute a minimum trading volume. After these steps, you will be accredited your bonus, which usually cannot be taken away from you once it is granted.
Cheeky Brokers and Scammers
Some brokers will just try to lure you to sign with them, with the aim to rip you off. You might come across brokers who offer unrealistic bonuses. Those are usually the bonuses nobody has ever seen in real life. These bonuses usually come with high deposits, and when the time comes to withdraw the bonus, the broker lets you know that you need to make an additional deposit to qualify for the bonus.
Another example includes brokers who ask you to "discuss" your bonus conditions with the account manager they assigned to you. The true scamming brokers will probably create a problem when it comes to verification of your identity. Probably, they will give you a list of reasons why your identity cannot be verified. The best advice is to look for brokers who have a clear policy on the bonus system and are not afraid to display the conditions on their website with all the requirements that you have to fulfill. Avoid brokers who just advertise a 300% bonus with no backup or description of how to get the bonus.
Conclusion: Good Deposit Bonuses Offer a Nice Boost
Bonuses are one of the constituent parts of the binary options market. Deposit bonuses are, more or less, part of every broker company. They are one of the reasons brokers gain in popularity. Traders appreciate generous brokers who stand behind what they advertise for. The best binary options brokers will offer realistic bonuses and realistic terms and conditions with a clear policy to follow. A great bonus system will definitely keep the client-base growing and helps establish a good reputation.
Top 3 Forex Brokers 2020