The financial sea is full of binary options brokers who compete to secure a large number of clients. The offers are limitless, and brokers do all that is in their power to lure in new clients. Nevertheless, it takes a really good broker to care about clients' needs and doesn't only look for depleting their clients' accounts. In the risky business, traders have to make sure to choose a reliable broker. You cannot trade properly if you do not trust your broker. But as a newbie, how can you be sure to have found and selected the right brokers? Here are some tips what you should look for.
Licensed Brokers
Only brokers with a proper license are worth to be considered seriously. Never think of registering with a broker who does not have a proper license. Some of the most famous broker regulators are CySEC, FCA, ASIC, CFTC, etc. Make sure to read about the policy of these regulators and their way of work. Good regulatory bodies always maintain a detailed website with all the information on business conduct, rules, legal protection, and the performance of every broker company under their supervision. Make sure to read about the broker you are interested in. If you should have further questions, do not hesitate to contact the regulator yourself. Licensed brokers are obliged to respect your investments, your legal rights and the market laws.
Reputable Brokers
Brokers who have a good reputation do not only care about to lure you in, but also to keep you as a client. They will provide all you need to keep their reputation intact. They regard binary options as a business and want to do their job right. The big binary options names think it is not worth to be dragged through the dirt for quick profit. They will keep your funds safe and will let you take the profit you earned.
Multiple Assets Trading and Other Options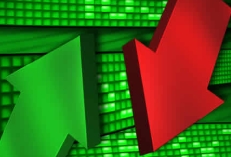 Of course, a good broker will always look to offer the best features and options. One of the most important things is to offer a variety of assets. Some binary options companies offer more than 200 assets. A variety of choice is always good, and for you as a trader, it is in your interest to have more at your disposal. The next feature is a comfortable platform that meets all your needs. The platform should have a clear, easy-to-read chart, history data, current data, easy navigation, etc. The platform is your tool of operation, and there is no reason why should settle for an inconvenient one. Try out multiple platforms and decide which one suits you the best. Nowadays, many brokers develop their own platforms to match traders' preferences. Other features found with the best binary options brokers include different account types for different traders (inexperienced, experienced, pros), automated trading, account managers, etc. Regardless of how good the broker is, traders should always be careful with trading signals and account managers. Make sure to carefully study these aspects before you decide to use them. A good idea is also to combine trading by yourself and using automated assistance. Also, use the account suitable for your level of knowledge and experience to avoid overpaying for an account you do not know how to use exactly.
The best binary options brokers will offer a Demo account for practicing. This account type is highly convenient to acquire trading skills and strategies.
Deposit and Withdrawal Policy with the Best Binary Options Brokers
The best broker sites will give you clear instructions (upon registration) on how to make a deposit, whether there is a fee involved or not, etc. Also, when it comes to withdrawals, top brokers will never try to keep your money to themselves or give a list of nonsense reasons why you cannot access your money. In fact, the best binary options brokers will process your withdrawal request within an hour, or one or two days tops. Everything over two days is too much, considering also the additional waiting time for the money transfer. Some brokers infer a fee on deposits and withdrawals, while the majority offers transfers free of charge. This means that the best brokers will not try to exploit you in aspects they don't have to.
Bonus Consideration
This market is known for a generous bonus policy; it actually would be almost weird not to get a bonus. Welcome bonuses vary, e.g. $25, $30, $50, or a percentage bonus in the amount of 20%, 50% or 100% of the deposit.
Best Binary Options Brokers & Customer Support
What counts to some of the top qualities of great brokers is an efficient customer support service. Namely, binary options are an online business and clients need to be instructed by the company's staff once in a while. Another issue is that binary options broker companies operate globally which means that their clients come from many countries around the globe. Therefore, the best broker companies will enable customer support in foreign languages as well. The multilingual customer supports can vary from bilingual to up to 20 languages. The key here is that the customer support replies quickly and that they know the answers to traders' questions. The top binary options brokers will, therefore, make sure that their staff is trained, knowledgeable, polite, and patient. Almost all broker companies offer live chat, phone and e-mail availability. To test the customer support, you can call them before you even sign up just to see if they are helpful and familiar with the subject matters.
Educational Resources
All good binary options sites and brokers will offer a bunch of educational material for potential traders. These resources usually consist of e-books, articles, videos, etc. on trading, account registration, how the company works, binary options strategies, and more. Simply put, they provide you with all the information that you need to kick start your trading career.
Who are the Best Binary Options Brokers?
All the features given above should be an essential part of every broker. Now, we will take a look at some of the brokers who live up to the high standards of the market. Also note, that all high-quality brokers maintain high-quality websites with clear information on business conduct and the regulatory authority.
24Option
24Option is a binary options broker who offers one of the best client services in the market. They offer one of the most famous platforms in the market (TechFinancials) which is very intuitive and of high quality. Besides the Demo, three other accounts are provided for clients of different levels of experience. They also maintain a trained and efficient customer support that is at the clients' disposal around the clock. As a truly international company, their customer support is available in different languages, 28 to be exact. The company's investment-return rate is also over 80%, which encourages many to join. This broker belongs to the group of the most famous names in the business and is highly recommended.
uTrader
This is another big name in the industry that offers, more or less the same as 24 Options. Multiple account types, a relevant trading platform, and many other features. This top broker's platform is a very powerful software with superior performance and simple interface. The software supports the many features and options relevant for trading (like High Low, One Touch, Option Builder, Pair Options, etc.). uTrader offers a 100% bonus which many will find useful to boost their bankrolls. This broker is also CROFR regulated and conforms to all the rules and regulations. Enjoy legal protection in the market with uTrader.
Opteck
This binary options broker knows how the business works. They have a large client base because they play by the rules. With a variety of around 80 assets and bonuses up to 100%, they play in the big league. Their average investment return rate varies from 75% to 85%. This broker uses the convenient TraderSoft platform that is very well known in the business. It offers all the necessary features for unobstructed trading, and the software runs with no disruptions. They provide multiple accounts along a free demo account. This innovative broker offers even the Sell Back option, which is not that often the case in the binary market. This broker is generally well accepted and has positive client feedback. Join the broker and enjoy binary options trading with a serious business partner. Opteck is also under the CySEC supervision and fulfills internationally accepted EU standards. All of these brokers are respectful to their clients, have a well-regulated business, and care for their clients. They simultaneously contribute to a healthy market and fair market conditions.
| Broker | Bonus | Min Deposit | Regulation | Review | Visit Site |
| --- | --- | --- | --- | --- | --- |
| opteck | 100% | $250 | CySEC | Read Review | Closed |
Conclusion
We have listed some of the best names in the business and provided you with the information needed to recognize the best binary options brokers. Always make sure to check all the features listed here before you sign up with a company and start trading. You want your money to be handled by serious professionals who are not in the business looking just for quick cash.
Binary options trading is not to be taken lightly, especially not in terms of your choice of the broker company. Your winning chances will enormously increase with the right broker on your side.
Top 3 Forex Brokers 2020