CMBT is the regulatory agency in Turkey, which takes care of business conduct of Forex companies. Turkey has witnessed an astonishing growth in Forex traders and Forex undertakings lately. Vigorous competition in the local Forex market and thorough government organization have led to such a Forex onrush. Turkey explicitly prohibits unregistered Forex operations on its territory. The government is very strict and fights against the irregularities which are sometimes hard to track down in the highly decentralized market. Due to this fact, many traders feel safer with CMBT regulated brokers, and the government's policy definitely strengthens the trust between companies and clients. The Turkish market is strong with a steady economy. The main Turkish participants in the Forex market include commercial companies, Foreign exchange brokers, banks, investment management companies.
CMBT and Forex Regulations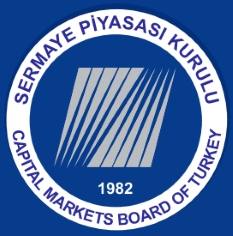 CMBT or the Capital Market Board of Turkey is the regulatory agency for financial services in Turkey. The Board was established in 1982 and has been subject to amendments throughout the years. The main responsibilities include financial market stability and integrity, consumer protection, and supervision of participants in the stock market. In order to run a Forex company in Turkey, you have to apply for the CMBT license. The application procedure does not deviate from other European procedures. The majority of requirements relate to the capital amount which should be sufficient to cover potential and real risks.
Attracting International Traders
The strict rules and high standards are not only to be met in Great Britain and Germany; Turkey does not take Forex trading lightly either. The number of Turkish traders keeps rising, and they are looking for decent Forex brokers who will connect them with the best offers in the market. CMBT registered brokers are known to be safe, and they are the only ones that are legit to operate in the Forex market in the country. In contrast to Indonesia and Malaysia where many western brokers opened offices, Turkey is not very often the destination for international regional offices. That does not even matter, given that Turkey has plenty of domestic Forex brokers who offer the same or similar service packages like western brokers. Forex has been flourishing in Turkey; it is just that it has not reached global proportions yet. Still, the Turkish market counts international traders coming from Russia, Azerbaijan, Belarus, Ukraine, etc.
Trustworthy Forex Brokers
*Trading bonus are not eligible for clients registered under Trading Point of Financial Instruments Ltd";
The Latest Amendments to Protect Small Traders
In 2016, the CMBT introduced lower leverage for account holders with less than TRY 20,000 (ca. 6,600 USD) to 1:50. Traders with an amount of over 20,000 TRY will have to make ends meet with a leverage of 100:1. The new policy is supposed to protect new traders from unreasonable losses and debts incurred by using leverage. This was shocking for many Turkish broker companies who had to adjust quickly to the new drastic changes. In the EU, for example, adopted decisions take effect the following year giving time and space to entities to adapt, while in Turkey the entities are affected immediately, as the above example shows. The CMBT is decisive in protecting any current and potential new traders. By analyzing the domestic market, they've come up with a realization that nearly 90% of all people who get involved in Forex trading end up losing money. That's why they remain adamant that CMBT regulated Forex brokers need to be honest and forthcoming with their clients, instead of deluding them with false promises and pumped-up marketing. A few years back, the Board even went as far as to file criminal complaints against more than 30 Forex brokers in Turkey who failed to register with CMBT. While it was highly unlikely for the lawsuits to ever move forward, this was a clear sign that Turkey would not stand for unlicensed and unregulated brokers offering services in the country. They blocked access to these unregulated sites, sending a message to the world Forex trading in Turkey can only happen within constraints of the law.
Successful Trading in Turkey
To be a successful Forex trader in Turkey one has to take trading risks and trading skills into account. The rules are pretty much universal around the globe, and the general factors which traders should pay attention to include market psychology, social and political conditions, government surplus and deficit, inflation, and the overall economy.
Every trader knows that the slightest change can influence the trading outcome and that certain strategies are needed to crack those codes. Sometimes it is sufficient to watch the news, but other times, more thorough analyses are needed to know how to place trades, i.e. to know how certain currencies will move. Are they going to increase or decrease in value?
Newcomers usually act on behalf of their gut feeling until they experience a series of losses. Then, they turn to market studies and research. Forex trading is not only fun and games but a proper business that requires special skills and economic knowledge.
Other Forex market regulators
Top 3 Forex Brokers 2020