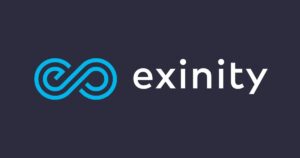 Exinity Forex broker which is a part of the Exinity group has been at the forefront of trading and financial services in recent years. With more than millions of customers on its platform, Exinity offers some unique services to clients. It is a broker that is suitable for both beginners and experienced traders. At the same time, the broker has received numerous awards worldwide for its activity and managed to garner support among traders.
Exinity broker is mainly concentrated on traders from the Middle East. Let's explore more details about the brokerage company in our Exinity review.
License/regulation
Without a license, it is hard to talk about the reliability and trustworthiness of the broker. As the Forex industry is a popular method of getting more money, scam operators also appear once in a while. With Exinity everything is clear, as the broker is fully licensed and authorized. The regulator is the FSRA (Financial Services Regulatory Authority). You can also see the registered address and number at the bottom of the website, meaning that the company exists physically. In addition, if you check reviews and testimonials from other users, you will discover that the company enjoys massive popularity and trust among clients.
Platform
On Exinity you can only see 2 trading platforms that are MetaTrader 4 and MetaTrader 5. Both of these platforms have been created by MetaQuotes and are the most popular tools for trading. There is no mobile platform unfortunately that users can use, but this is something that Exinity plans to introduce in the future.
MT4 is famous for its charting system, various indicators, and tools that make the trading process easier and simpler. At the same time, you can optimize your trading strategies and choose a customizable layout. As for MetaTrader 5, which is a massive improvement from its predecessor, it offers a wide range of order types, integrated market news, sentiments, and an economic calendar.
Account
Before you go for a new account for trading on Exinity, you need to make sure that you meet the requirements of the broker. First of all, it is necessary to have certain qualifications which are proved by uploading documents. Then you need to have employment experience in the financial industry.
After qualifying for these steps, you are ready to create an account. There is a professional trading account available, also called Exinity Trader Pro, that offers swap-free trading.
Assets
As for trading assets and instruments, you can check the following possibilities: metals, indices, Forex, equity CFDs, currency CFDs, commodities. There are many opportunities for clients to start trading and each of these assets is available for trading from Sunday night to Friday, except stocks. Depending on the instrument you are going to select, spreads and leverage could vary. Unfortunately, crypto trading is not possible at the moment, but considering how cryptocurrencies have developed, it is anticipated that this is something that Exinity will bring out in the near future.
Commission/spread/leverage
For Forex and metals, the commission is $2 per lot. On MT4, $4 is taken for both the opening and the closing of the position, when the trade opens. The broker does not charge commission on stocks, energies, indices, stock CFDs, and currency indices.
Spreads are variable and can be as low as 0. Depending on the trading instrument, you will see different spreads. As for the leverage, the maximum amount of leverage is 1:500 but it can be as low as 1:25 – once again depending on the instrument you are going to choose.
Bonus/promos
Bonuses are vital for Forex brokers because it is a method, which helps attract new customers. While Exinity has been active for several years, right now there are no available bonuses and promotions that customers can make use of. No VIP is present so far. However temporary offers might be introduced in the future by the broker.
Deposit/withdrawal
You can deposit and withdraw funds on Exinity via bank transfers. No other method is available at the present time. The minimum deposit required for opening an account is $10,000 and there are no limitations on minimum withdrawals. However, depending on the country you are residing in, the bank might charge an extra commission for your withdrawal.
Normally the process of transferring money takes 3-5 days on average. Transactions are secure so you can be sure about the safety of deposits and withdrawals.
Support
Customer support is one of the most important aspects of any service and Forex brokers are no exception. This is something that is highly developed on Exinity. The broker offers 3 different channels for contacting: you can either get in touch with the broker through mobile phone, email or a live chat. The first 2 can be seen at the bottom of the website. As for a live chat, first, you need to indicate your name, then the preferred language, and a message. Normally, Exinity tries to answer all the questions immediately, but depending on the number of requests and severity of your problem, it can take several hours.
Pros/cons
Exinity Forex broker is a popular operator among traders, but of course, there are several cons that we can mention in addition to cons.
Pros
The broker has a lot of trading instruments that users can choose from. In addition, the broker has online webinars and a blog, where customers can find out more information about different events and extend their knowledge, which is pivotal to succeed in FX trading. Moreover, the broker's customer support is friendly and responsive.
Cons
The main disadvantage of Exinity Forex broker is the absence of bonus programs and limitations of trading accounts. There is only one type of account available on the website, but for sure this will be fixed in the future.
Conclusion
To conclude, first we should answer the question – is Exinity legit, and can this broker be trusted? Considering the numerous features that we have mentioned above, the broker is reliable and provides all the necessary tools that are needed for trading. Spreads and leverage are decent, as well as trading instruments. While there are no bonuses and a mobile platform, Exinity always tries to get feedback from users and improve in every way possible. Taking into account all of the reasons mentioned above, we certainly recommend this broker to every client who is looking for new opportunities.