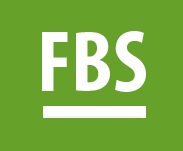 FBS stands for Financial Brokerage Services. The company operates on an international level, with the base in Belize, Central America, where it was founded in 2009. It has several branch offices in China, Indonesia, and Malaysia. They are regulated and certified by two regulation agencies, namely the Belize IFSC (International Financial Services Commission) and the NAFD (National Association of Forex dealers) from Russia. Equipped with the two licenses, the FBS guarantees the protection of customers, business transparency, and integrity. As a trader, it is always important to know or even to contact the official regulator of the broker company of your interest to obtain the details on their business conduct (e.g. were they ever blacklisted or subject to penalties and sanctions, etc.). That would be the first step before picking a broker as your business partner.
FBS Trading Platform
The trading platform is your main operational tool once you register with an account. A trading platform should be well-equipped with numerous options and parameters that will make trading easier.
The FBS brokerage company offers the FBS Trader 4 based on Meta Trader 4. It is a downloadable platform. Among others, the platform can be operated with no disruptions even when the connection speed is slow. It also supports automated trading. There is also the FBS MT 4 web-based platform, supporting Windows, MAC OS, Android and iOS. This web browser version is also reliable and provides for secure data transfers. Given that FBS uses the most famous and convenient platforms, you should feel safe with your trading platform as a customer of this broker. The FBS Forex mobile app is available on Google Play and Apple Store for your Android and iOS devices. This will enable you to trade more freely due to easier access.
FBS Account Types
The FBS broker offers 4 account types to their customers and traders. Cent Account is created for beginners to facilitate their introduction to the Forex market. This means that they can deposit very small amounts (e.g. $1) and are given access to try out the platform, the currency pairs, and the market in general. If you have spent a reasonable amount of time on the Cent Account and think that you are ready for real business, register with the Standard Account. This account is for more experienced traders. Another account that is good for, and recommended to, beginners is the Fixed Spread Account. This is a great option for other traders as well who want to play safe not risking too much of their investments. Fixed spreads mean that the spread remains the same, regardless of what happens in the market (at least most of the time). The last account, i.e. the unlimited account is mostly suitable for professionals and investors.
Cent Account available for beginners ($1 minimum deposit)
Standard Account for more experienced traders
Fixed Spread Account for risk-averse traders
Unlimited Account for experienced professionals and investors
Different benefits and trading costs come with different accounts.
Commissions and Spreads
This broker does not charge any commissions or fees on trade. Instead, they charge spreads. This means that they add an additional spread on a currency pair. How wide the spread gets, depends again on what account you use. Standard accounts start with a minimum spread of 1 pip. For the unlimited type of account, the spread starts off with 0.2 pips. These spreads are floating spreads in both cases.
FBS Promotions & Bonuses
The FBS offers a monthly demo contest where attractive prizes can be won:
First prize: $450
Second Prize: $250
Third Prize: $150
Fourth Prize $100
Fifth Prize $50
Another appealing FBS bonus is that traders, who deposit $500 or more, obtain the FBS Master Card for free.
Payment System, Deposits, and Withdrawals
The following payment methods are accepted with the FBS Forex broker: Wire transfer, Regular Pay, Visa, Master Card, Neteller, Skrill, YuuPay, WebMoney, PerfectMoney, OKPAY, ZAW Forex Service, and Sahib Exchange. Commissions for deposits are charged only with YuuPay (3%) and Skrill (7.5%), while others are free of charge. Withdrawals usually come with a fee that has to be paid. For Bank Transfer, it is fixed and amounts to $30, while a percentage is determined for the other payment methods (e.g. WebMoney 0.8%). The execution time varies from instant to 3 days on average, except for bank transfer, which can take up to 7 days sometimes.
Ask FBS: Customer Support Service
As a serious broker company, the FBS knows the importance of an efficient customer support service. With doing business mostly in Asia, naturally, the customer support tries to cover as many Asian languages as possible, not excluding the European ones either. Their website is available in 11 languages besides English. They are Arab, Chinese, Korean, Malay, Thai, Indonesian, Vietnamese, Russian, Lithuanian, Spanish, and Portuguese. If traders have any concerns, questions, or inquiries they can contact the customer support 24/5. The Customer Support will politely help them to solve their issues. The customer support can be contacted via Live Chat, e-mail, or phone.