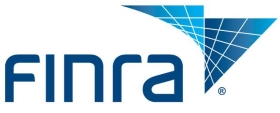 As opposed to Europe, the United States-based regulatory agencies are mostly private organizations. The U.S. FINRA is one of the best known for regulating brokerage firms and exchange markets. It is the largest independent supervisory body for securities.
FINRA also offers professional training and issues licenses to registered subjects. With over 3000 employees and 20 branch offices, it is one of the most successful securities supervisors in America.
All securities companies that collaborate with the public can register with FINRA. Their goal is to protect investors' funds and provide a safe and sound environment for business deals in the industry.
Every FINRA licensed broker has a strong business regulation policy and has laws and bylaws to comply with. FINRA sets out rules and limits within the law to the broker companies and disables fraud and illegal actions to some extent by imposing a transparent financial system.
There are certain well-reputed agencies and brokerage companies that earned their trust among U.S. citizens thanks to the supervisory work and operation policy of FINRA.
FINRA and Responsibilities
FINRA supervises over 4,500 brokerage companies, which proves that they are a well-operating machine. Their tasks include:
– testing and licensing everyone who sells securities products,
– ensuring accurate marketing with no misleading features,
– ensuring that product fit the investors' needs
– giving accurate information about the product prior to purchase
– general consumer protection.
FINRA registered brokers need to successfully pass qualification exams to get licensed. FINRA also provides on-going educational training for brokers.
Providing a safe financial market for consumers and enhancing market integrity is the main focus of FINRA. They make an effort to protect consumers from scams, malpractice and frauds in the risky business.
Regulation in any aspect takes the best effect if defined by law. FINRA starts with the same practice. They enforce rules and laws for the brokerage companies and brokers under their wing. The regulation is three-fold, meaning that companies have to comply at three levels. Namely, they have to comply with the FINRA rules, federal securities laws and the rules and guidelines of the MSRB (Municipal Securities Rulemaking Board).
FINRA maintains a financial examiners team who examine the operations and performance of broker companies every day with an emphasis on the greatest risks to the market and investors. The examinations are conducted on a regular basis, and ad hoc if investors complain or if there is a reason for suspicion.
As far as marketing is concerned, FINRA also reviews the websites and promotional materials to check the validity of given information. Marketing reviews mount up to ca. 100,000 a year.
FINRA's Capacity
As an acknowledged organization, FINRA exercises a great deal of power. Backed up by legislation and relying on laws and rules, they have the authority to charge fines, impose sanctions, suspend and ban FINRA registered companies and brokers.
The statistics of their work prove that they use all their power to bring scammers to justice. Only last year (2015) they managed to refund over 96 million owed to investors and issued fines totalling to 95 million. One of the most vulnerable groups are elderly people. FINRA has experience in banning and sanctioning broker-dealers who tried to inherit their investments, transferred money to personal accounts, etc.
FINRA relies on high technology for data collection and gathering to track down these scammers. Their technological resources have to be of high standard given that they process stunning 50-70 billion transactions on a daily basis.
They cooperate with other regulatory agencies as well and contribute to the extermination of many fraudsters in the business.
The Power of Knowledge
Like the majority of regulatory agencies, FINRA also advocates that educating customers and potential investors is half of the job. By providing guidelines, instruction and resources, they direct customers towards reasonable investments and business dealings. These resources mostly talk about the business in general, how it works and what the advantages and disadvantages are. They also include explanations on frauds and how to recognize it when you see it.
On their website, people can check the professional backgrounds of FINRA registered brokers, investment advisers, etc. As we said, high technology is a great advantage and FINRA uses many technological methods to help the investors.
Their famous Fund Analyzer and Market Meter are useful online tools that are used to compare expenses among funds and for analysing features to detect if the investor is similar to a previous investor who was a subject of fraud. This serves as a self-test to prove if you can tell a fraudster from a serious business. The Scam Meter evaluates if an opportunity is too good to be true.
If a dispute between investors and companies arises, FINRA runs a Forum specifically designed for securities issues. It represents the largest platform in the country and has a high success rate for resolving cases.
Best Forex Brokers
*Trading bonus are not eligible for clients registered under Trading Point of Financial Instruments Ltd";
FINRA Forex Brokers
As a reliable, genuine organization FINRA also supervises many successful and honest Forex brokers. The Forex market is one of the most attractive and riskiest businesses nowadays, and it requires strict oversight since enough room is left for fraudsters and scammers.
We have seen that FINRA works very hard to keep the business running with as little hindrances as possible, and they do the same in the specific Forex market.
Their website offers a list of FINRA forest brokers who rely on the strong guidelines of the self-regulatory agency. They list all details relevant for the company including their history.
Many Forex beginners have difficulties with finding reliable brokers to work with. When they type in "brokers" in their Google search, numerous websites pop up. The question is, are they reliable? The best thing is to start your search with broker regulators who are the healthy root of healthy brokers. Unfortunately, many beginners are not aware of that.
The best Forex companies offer multiple high-quality platforms, reasonable spreads (narrow spreads), optimal leverages, fast cash-outs, a variety of currency pairs and a variety of payment methods. Most decent Forex companies mention by whom they are regulated on their websites.
Since they abide by a lot of rules, go through examinations and training, and pay the regulator for their work, many Forex brokers take pride in being part of a well-regulated market machine like FINRA, and they are glad to let the public know. This means that solid brokers will always include information on their regulator.
Other Forex market regulators
Top 3 Forex Brokers 2020