As all Asian countries, India is also very popular among international Forex brokers. Economically, we should also know that India is a developing country with a steady economy which becomes more and more stable and prosperous. In fact, India has the 3rd largest billionaire base in the world, counting astonishing 111 billionaires in the vast country.
Even if this contradicts the low-income theory, some individuals get to prosper from the cheap labor force and long working hours. In terms of Forex trading in India, the line between legal and illegal Forex trading is still not clear. India has a somewhat confusing standpoint by allowing Forex trading but limiting it to certain requirements. For example, foreign Forex companies are welcome and have free hands, while Indian citizens are restricted to trade under certain conditions (which will be discussed below). India also maintains proper authorities to keep oversight over the financial markets in the country, which are in charge of market integrity, transparency, and protection of market participants.
The SEBI Authority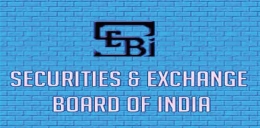 The Securities and Exchange Board of India (SEBI) dates back to 1988 when it was first established. In 1992, it was granted official legal power. Its role is to regulate the securities and capital markets in India. The role of the SEBI has grown, and it actually has the power to approve relevant by-laws, conduct inspections on companies' records and their shares, and among other things, issue broker licenses.
Best Forex Brokers
*Trading bonus are not eligible for clients registered under Trading Point of Financial Instruments Ltd";
SEBI and Forex
SEBI is also in charge of the registration of Forex brokers in India. Many people even today remain confused about whether Forex trading is legal or illegal in India. Well, it turns out that it is half-way legal, and that trading currencies is allowed if the traded currency pair includes the INR (Indian Rupee). In fact, only four currency pairs can be legally traded in India. Those are:
USD/INR
EUR/INR
GBP/INR
JPY/INR
Also, Internet trading via online platforms is not permitted to Indian citizens. Trading including always the INR is aimed at strengthening the currency and avoiding further weakening. The Indian Reserve Bank is short of dollars, and Indian traders looking to trade, for example, USD/EUR, would buy their dollars from the Reserve Bank and send the money out of the country which means that the Reserve Bank would be faced with additional shortages. If the majority of Indians traded the dollar (which is the most traded currency) outside of India, the Bank would come to a point to be compelled to buy the USD with INR at cheaper rates.
That would weaken the already weak national currency, and the Indian government tries to prevent devaluation of the currency. Still, Forex is a highly decentralized market hard to track down, and many European and American brokers established their seats in India and run their businesses normally for their European, American, and other non-Indian clients. Indian traders are allowed, but at their own risk.
International Brokers and Restrictions for Residents
Internationally established brokers are not illegal, only Indian citizens are not allowed to use online platforms, and are restricted to trading with INR and SEBI registered brokers. If the international brokers fit this profile, Indians can trade freely. Nevertheless, many Indians can be found trading illegally without paying attention to whether the broker is "approved by SEBI or not" and enjoy online trading with international brokers. This is also one of the reasons why global brokers profit with regional offices in India.
Still, it seems that the Indian government is giving in to the pressure and new legislation has been launched to legalize cross-currency pair trading which includes the aforementioned currencies only combined with each other (USD/EUR, USD/JPY, EUR/GBP, etc.). India is one of the countries with the biggest gap between the rich and poor, but that does not affect Forex companies. Since the number of wealthy Indians is pretty much high, the Forex market does not lack Indian clients who seem to have developed a true passion for currency trading.
Time Zones and the Indian Forex Market
Top Forex brokers in India will offer the best services and link their customers to the best quotes and prices accessible through sophisticated platforms which are in line with the highest industry standards. Since Forex trading has a lot to do with the right timing, time zones should not be neglected by traders. Let us see how the geographical location and time zones affect the Indian market. Besides the usual trading risks related to Forex exchange, the time zones can be a little bit troubling as well. The market time in the East and the West is different. The market is defined by two major activities during the day; in the morning when trading JPY/USD is very active, while the USD/EUR and USD/GBP dominate in the evening hours (called the American and European time). When trends and market changes are strong, overnight positions can be somewhat risky and should be closed on time (e.g. from 9:00 AM to 7:30 PM, from Monday to Friday). Traders, especially overseas traders, have to know the market activity times of each zone in order to know when to place and when to close trades. This can be seen as a risk-reduction tactic or safety measure.
Other Forex market regulators
Top 3 Forex Brokers 2020