Forex trading is as popular as ever among both experienced and novice traders. Online trading communities are well-organized and it's easier than ever to develop your style and trading methods based on educational materials, training, and other successful traders and their investments.
With social trading networks, you can now follow the trades, actively learn from them, or just copy the trades that you like. These simple tools could just help you start trading, develop a viable strategy, and learn more about Forex trading in general, while also earning money.
What are social trading networks?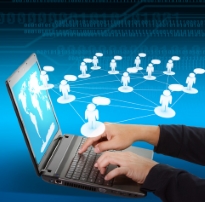 Social trading networks are usually trading communities where you can trade with real and demo money, interact with other traders, test and develop your trading style. There are both standalone social trading networks that work with more partner brokers and brokers who also work as social trading platforms.
Social trading will allow you to choose the best traders based on your preferences, follow and copy the trades they make with investments you like. These web-based networks will allow you to easily find traders and decide whether you can and should follow them based on their style, assets, and success rate. You are able to see the trades other investors and their copiers are making and by taking the time to evaluate the best ones you can get many benefits.
Why use social trading?
Social trading is very popular for the possibilities it provides. Joining a social trading network, you will be able to follow trades from other traders and actually develop reasoning for the investments they make. You can also contact and talk to the traders, which provides you with amazing possibilities of community trading and developing your trading capabilities within it. This is actually the main advantage of social trading networks over mirror trading, which actually forms trends and signals based on market data. You will be able to learn and identify different tools and risk management strategies from successful traders in a wide array of social trading platforms that focus on social networking.
*Trading bonus are not eligible for clients registered under Trading Point of Financial Instruments Ltd";
The best social trading networks for you
ZuluTrade
ZuluTrade is most probably the largest social trading network with more than 10,000 Forex traders you can follow. The network works with different brokers and allows initial investments starting from just $300. With such huge numbers of both Forex and binary options traders, ZuluTrade found it absolutely necessary to develop an amazing search engine with many preferences you can customize to find the best ones to follow and copy. ZuluTrade has many options available and you can open a free Demo account to browse through them as a trader and a copier. The features include fixed amounts to trade per signal, the percentage to invest per trader's lots, and max positions to open, all with a cause to help you use the platform as effortlessly as possible.
eToro
eToro focuses on the simplicity of the interface and overall ease of use as a merger of a social investing network and their WebTrader platform. eToro is thus available on PC and fully accessible on mobile phones and tablets too. Emphasizing educational sources and opportunities for beginner traders, eToro offers a wide range of tools to improve your trading and choose the right traders to follow. With over five million users, this can be an issue, though. However, eToro Discover People works impeccably with many parameters such as country, assets, gain percentage and more. There are also great trading tools such as a fully functional Demo account and the Stop loss option, which will allow you to stop copying a trader after a real money trade has suffered a certain loss.
Ayondo
Ayondo is one of the best European-based social trading platforms, established in Germany in 2009 and widely recognized since as one of the growing networks. More recently, they have started providing broker services too, and have become increasingly popular. The traders have a wide range of trading instruments available, including currency pairs, interest rates, commodities, stocks, and indices. Ayondo also offers many unique options and features, including a demo account to try them all. There are different levels for traders and Ayondo pays fees to the winning traders, which will increase with more trades won and levels progressed. You can copy as many as five traders at a time, and monitor the success of many more.
SignalTrader
Working with fifteen different brokers, SignalTrader is possibly a copy trading network offering the widest range of instruments and possibilities to a trader. The platform and social trading network offer transparent information, including different indicators and graphs, but it is very specific and specialized for automated or mirror trading. While there is a demo account available to you to develop your copy trading skills, all of the traders you can follow actually use real money. While there are many possibilities with SignalTrader, it's important to mention that you will need a minimum balance of $2000 before you can connect your account and that there are no risk management tools within the platform.
Final words
Social trading networks are very popular nowadays, and there are many different opportunities for traders to try them out. There are networks with huge numbers of traders and investors but there are, of course, different aspects you should consider when choosing a social trading network. This short overview should be a start where you should consider the features social trading networks grant, such as the search engine, trading tools, and demo account possibilities. You should also read through the requirements for opening and holding an account, the traits it offers as well as the customer support quality.
Other Forex Platforms
Top 3 Forex Brokers 2020