Accessible payment methods are a big deal for customers and Forex traders, just as much as a convenient platform or the relevant account type. Payment methods paly a huge role, and can either make the transfers a lot easier or more difficult. Wire transfers are, for example, the most complicated. Given the bank fees incurred on traders, and the waiting time for the money to arrive in the account is close to a nightmare in today's day and age. Electronic payment systems are mostly preferred with Forex transactions, for both, deposits, as well as for withdrawals. The payment systems are known as e-wallets and usually operate on a global level.
WebMoney E-wallet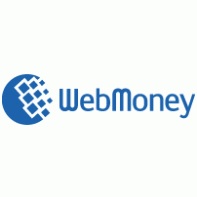 WebMoney is one of the electronic payment systems popular with Forex traders. The company was established in 1998 in Belize, whereby WebMoney transactions do not require a bank account or a credit card. WebMoney users get their so-called individual purse (account) to pay for services, goods, commodities, products, etc. The company's initial target was to focus on Russian clients, but gradually it has become available to almost all clients in the world. When you send money to a person, you are exposed to a small fee of 0.8%, but when you receive a payment, you are freed from any charge.
Benefits of WebMoney
Fast money transfers, or instant transfers to be more exact, are one of the advantages of WebMoney. Deposits and withdrawals are transferred smoothly, and money arrives quickly to your account. They support six currencies including the euro, USD, Belarusian ruble, rur, etc. Users also enjoy greater protection and privacy whereby they do not have to give credit card information to their broker. If you use WebMoney as your Forex e-wallet, it is not going to be connected to your credit card, but acting as an independent method. Fees are kept at a minimum with WebMoney. Moreover, some brokers cover these fees for their clients. As WebMoney was designed for the Russian market, it is still one of the most convenient payment methods in Eastern Europe and Russia. Off- shore brokers are also very fond of Web Money and use it very often for their payments.
WebMoney and Forex
WebMoney Forex brokers are glad to offer this payment method, especially if they have clients in Russia or Eastern Europe and even wider. Forex brokers have to make themselves available to any target group, whether they come from China, India, or Australia, etc. Forex brokers understand their global role and the nature of the market and try to enable access to anyone who would like to participate and invest some money. This includes acceptance of the native currency (if possible), enabling the desired payment method, and more often customer support in the native language. Forex brokers have made all these clever moves to increase their trader community and expand as a globally renowned brokerage company. Some of the broker companies are indeed known worldwide and have clients all over the world, trying to win over even more clients. Let us check out some of the WebMoney Forex brokers who made a good name and who possess other top qualities besides payment methods.
*Trading bonus are not eligible for clients registered under Trading Point of Financial Instruments Ltd";
Best WebMoney Brokers
Traders and interested persons can find decent brokers who accept WebMoney as a payment method, and some of them will be listed below.
HotForex is one of Aisa's top Forex brokers who shook up the market in the east. It is located in Mauritius and supervised by the FSC, the top Asian regulator who makes sure that brokers comply with international rules. This is important since it means that European traders can have a taste of how things are done in the East, but retaining their Western legal rights. The Asian broker offers 8 kinds of platforms (MT4, a browser platform, mobile platforms, etc.). Not only do the Asian brokers offer familiar platforms, but they have a similar account structure as well. Several account types can be found with this broker, and they do not differ from European accounts. Spreads can be very low, e.g. starting with 0.2 pips with a VIP account.
Plus500 is also a WebMoney Forex broker with other conveniences besides this advantage. Plus500 is known for powerful regulators (threefold) and is one of the most desirable brokers in the UK, Australia, and Cyprus. The broker uses a self-designed platform which traders find more than convenient. Also, the broker offers lucrative bonuses which will be transferred to your account without any unexpected surprises. We have already mentioned the relationship between Russia and WebMoney, so it is not a surprise that this eastern broker includes WebMoney as one of the payment methods. WebMoney is a very popular payment method with this broker, probably due to its location and clientele.
---
IronFX. Now let us shift from east to west. IronFX is one of the most famous UK brokerage companies. The company opened its door in 2010 and has been active in over 180 countries since then. This broker is known for the many industry rewards obtained and being the sponsor of the FC Barcelona. The broker offers multiple platforms including all versions of MT4 (downloadable, browser and mobile). This broker provides low and competitive spreads (e.g. Micro account 1.1 pips, VIP as low as 0.5 pips). It is no wonder that this broker is one of the market leaders regarding their list of services. Also, lucrative bonuses are part of the package. Even if not all UK brokers accept payments via WebMoney, luckily, IronFX does. That is probably because they wanted to attract clients from the east as well, given that they already had established a client base in the Ukraine (who also prefer WebMoney).
Conclusion
WebMoney might not be the most common e-wallet on the list of the majority of brokers, but it has certainly gained in popularity since the Forex market is expanding around the globe. There is a solid percentage of traders who prefer WebMoney to any other e-wallet or payment method given that the method has proven to be fast, accurate and safe. WebMoney Forex brokers recognized the benefit of the e-wallet and list it regularly as their payment method.
More Payment Methods used by the Forex brokers
Top 3 Forex Brokers 2020