Forex brokers are aware of the advantages they gain when they accept popular e-wallets for payments. Namely, brokers increase their chances for a bigger customer-base with the inclusion of more payment methods. Many traders already have their favorite electronic payment system and do not want to sign with another one. To avoid complicated arrangements for money transfers and to make it easier on traders, the majority of Forex brokers include multiple e-wallets and other payment systems in their standard service package.
The Western Union and Forex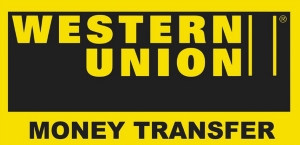 One of the most popular payment methods used around the world is definitely the Western Union. It is an independent agency which facilitates the process of making international payments. The agency has also obtained a Forex license from Brazil and enabled traders to deposit and withdraw via Western Union. Still, Western Union is not common with Forex brokers, as for example Neteller, because it is not completely harmonized with the Anti-Money Laundering regulations. This does not mean that Western Union supports or engages in money laundering activities, but simply that it is harder to track sources where the money comes from. Also, some countries are excluded from signing with Western Union because of certain international financial limitations. Some other countries, on the other hand, have a receiver status which entitles them to receive money via Western Union but not to send or deposit from that account. Regardless of the limitations, Western Union is still active in the Forex business, and some of the top Forex brokers list Western Union as a payment method.
Western Union Pros
Western Union is available on all continents. Traders do not need to disclose personal bank data to their brokers. Privacy, as with many other e-wallets, is guaranteed. Western Union has year-long experience, and many traders speak highly of the agency and the fast service.
Western Union Cons
As said above, Western Union is not a mainstream Forex payment method due to legal restrictions, and it cannot be used with every broker. Rather, the number of Western Union brokers is limited. Another shortcoming of Western Union is that the agency charges fees on transactions. The rule applies to both, deposits and withdrawals. The fees can be significant, and sometimes cost more than using a credit card. Traders are advised to calculate them in when depositing into a Forex account. Also, the exchange rates can account for additional fees. Given that Western Union makes money from currency exchange, it is advised (even on the agency's website) to compare transfer fees and exchange rates (which can vary).
Top Western Union Forex Brokers
*Trading bonus are not eligible for clients registered under Trading Point of Financial Instruments Ltd";
Western Union Forex Brokers
As we already stated, some Forex brokers include Western Union as a payment method and allow clients to make deposits and withdrawals via this e-wallet. Maybe it is somewhat harder for traders to find a Western Union Forex broker, than for example, PayPal or Neteller brokers. Nevertheless, some of the top brokers in the industry, who provide excellent services, accept, among others, Western Union users. They are:
The XM Forex broker has been around since 2009 and has multiple EU licenses like BaFIN, CySEC, FCA, etc. The broker uses the MT4 platform which is an all-around convenient platform with millions of users. XM Forex offers several account types covering all relevant groups of traders. The broker offers numerous payment options including Western Union. No fees or commissions are charged by the broker. Moreover, they cover transfer fees inferred by the third party (banks, e-wallets, etc.). With this broker, you do not even have to deal with fees given that the broker pays for it. Processing of transactions takes one work day. The minimum amount to be deposited or withdrawn with Western Union at this brokers is 100 units of USD, GBP, EUR, CHF, HUF, AUD and PLN, and 10,000 JPY. This broker is widely known and seems to be well-regulated. If you want a broker who accepts Western Union payments, this might be the right broker for you.
Fibo Group has been in business for over a decade. It is an Austrian brokerage company registered in Cyprus. The broker has great reviews form clients regarding the overall service, from platform to execution. Their platform is the PAMM, which is based on the MT4 platform. The platform is very convenient and user-friendly. This broker also offers a variety of account types. When it comes to Western Union and deposits and withdrawals, the broker clearly warns about the exchange rate charges, and advises to use the same currency. They also state that clients pay the charges inferred by Western Union. Transfers are processed within one day, except for weekends. The procedure to deposit and withdraw via Western Union looks like this: you send the funds to the broker form your local Western Union office, after which you should make a scanned copy of the receipt and send it by e-mail to the broker. Finally, you send money via this e-wallet and after you indicate the destination country- Cyprus since they make a difference between Northern Cyprus and Cyprus. Fibo Group is really a good broker and provides other payment methods in case you want to switch to an e-wallet with a simpler procedure and lower or no fees.
Some other Western Union Forex brokers who are great and professional are eToro, ForexYard, markets.com, etc. These are all top brokers, at least according to clients' reviews, with a large customer base. If you are really a fan of Western Union, then you know how and where to find brokers with access to Western Union.
Conclusion
Western Union, even if a very popular online payment method, is not that common in the Forex broker industry. Forex brokers prefer other e-wallets which are more suitable for the harsh Forex industry. Just like PayPal, Western Union has some policies which are neither convenient for Forex brokers, nor for traders. Nevertheless, Western Union is still a part of the service package of some Forex brokers. If you, as a trader, should only be interested in a Western Union broker, we recommend a broker who covers the transfer fees for you.
More Payment Methods used by the Forex brokers
Top 3 Forex Brokers 2020