XM Group is a group of online regulated brokers. Trading Point of Financial Instruments Ltd was established in 2009 with headquarters in Limassol, Cyprus and is regulated by CySEC with license number 120/10. Trading Point of Financial Instruments Pty Ltd was established in 2015 with headquarters Sydney, Australia and is regulated by ASIC with license number 443670. XM Global Limited was established in 2017 with headquarters in Belize and it is regulated by International Financial Services Commission (IFSC/60/354/TS/19).
* Trading bonus are not eligible for clients registered under Trading Point of Financial Instruments Ltd; T&C apply; Your capital is at risk
Which Trading Platforms are Offered by XM Group?
XM Group has three trading platform options for investors to choose from, each having its own advantages. However, they are both convenient and reliable with user-friendly interfaces. Web Trader is the best option for anyone who likes to conduct their transactions while on the move as it requires no software downloads to PC and is accessible from mobile devices. MetaTrader 4 and MetaTrader 5 are the best options for those who are happy to download PC software, and it boasts an easily accessible interface as well as very secure systems and manual or automatic trading options. For anyone, both novice or experienced investors, who would like to try out the trading platform before depositing any funds, there is the option of taking out a demonstration account in order to practice.
Which Account Types are Offered?
XM Group offers its clients 4 types of account: MICRO, STANDARD, ZERO and ULTRA LOW with low spreads and a level of maximum leverage that can reach 1:30. However, XM Ultra Low accounts are unfortunately not applicable to all entities of the Group, and account type availability depends on the client's country of residence.
The MICRO account allows you to operate with micro lots, lower level of risk and it has a minimum initial deposit of $5. The STANDARD account allows you to operate with standard lots and it has minimum initial deposit of $5. The XM ZERO account allows you to operate with standard lots, lower spreads starting at 0 pips and a low commission rate of $3.5, per $100,000 traded.
An Islamic account is also available for anyone who requires a trading account that is operated according to Sharia law principles as well as the free of charge demonstration account.
Other Important Information About XM Group
No commission is charged by XM Group on any transactions and there is no monthly account fee unless the account is inactive for more than 90 days in which case a $5 per month fee is incurred.
The spread offered will vary dependent on the trader's account, starting from 0 pips being average on a EUR/USD. XM Group offers an unusual pricing structure which is fractional, offering 5 digits instead of 4.
There are more than 1000 currency pairs offered by XM Group and they also offer a wider spectrum of other assets for trading including Forex, Stocks CFDs, Energies CFDs, Precious Metals CFDs, Commodities CFDs, and Equity Indices CFDs.
Leverage varies depending on the account type and the client's country of residence, however, investors with the best track records may be offered leverages of up to 1:30.
XM Group has a streamlined and convenient deposit and withdrawal system making it simple to place and take funds out of accounts. XM Group accepts the most commonly used methods including credit/debit cards, Neteller, Skrill, Bank Wire Transfer, etc.
XM Group guarantee processing of all withdrawal requests within a working day, however, the cleared funds may not appear in the investor's account for around 10 working days depending on the security checks issued through the bank.
XM Group's trading platforms are very reliable, with rapid transactions of generally less than 1 second. No requotes are ever given, and the time delay between the price quoted and real-time market prices is minimal depending on how fast the investor's internet connection is.
What are XM Group's Customer Support Options?
XM Group has an excellent and experienced customer support team that are available 24 hours a day from Monday to Friday to offer support and advice to investors. Help can be sought on a range of issues regarding the functions of the trading platform, and it is possible to either telephone, email, or even use the online live chat service to access help. As the customer support team speaks over 20 languages, it is really easy to get all the necessary assistance.
XM Group's trading platform is available for dealing at any time of day or night between 22:05 GMT on a Sunday and 22:05 on a Friday. It is also possible to place orders by telephone if preferred, as the customer support team is able to pass orders on to the 24-hour dealing room.
Why Should I Choose XM Group as my Preferred Forex Broker?
Any investor who is interested in choosing XM as their Forex trading broker can enjoy several advantages: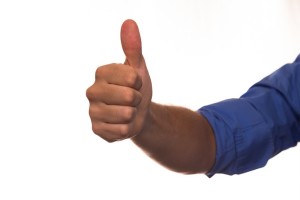 XM Group offers a choice of two user-friendly and simple to use trading platforms suitable for use at home or on the go.
XM Group is regulated by CySEC, ASIC and IFSC.
No requotes will ever be given.
Depending on the trader account level, leverage of up to 1:30 may be extended. Leverage applies to all EU regulated entities of the group. Leverage depends on the financial instrument traded and on the clients' country of residence
It is guaranteed that no orders will ever be rejected.
XM Group offers a high-quality customer support team 24 hours a day Monday to Friday in a wide range of different languages.
XM Group's streamlined withdrawal and deposit services are rapid and offer a range of convenient methods.
There is the option to trade a wide range of assets other than foreign currencies such as stocks, energy products, and precious metals.
However, there are some negatives if you are thinking of choosing XM Group:
PayPal is not offered for either deposit or withdrawal of funds
No customer support is available to investors over the weekend.